After a hip replacement the muscles and tissue around the hip take time to heal. Your surgeon will assess the inherent stability of the hip during surgery. Depending on the assessment, your doctor may recommend avoiding certain movements for 3 months following your surgery to reduce your risk of dislocating your new hip.
1. Do not bend your hip past 90˚
Below are shown INCORRECT positioning of the hip: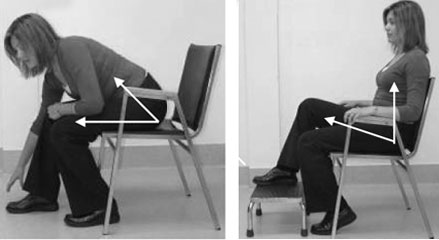 When sitting, do not bend forward, or sit with your knees higher than your hips. When standing do not bend past 90˚ at your hip. Your therapist will teach you ways to avoid these positions during our stay in hospital.
**Tip: You want to avoid your thighs getting close to your chest. It is important to think of your body in space as the 90° angle looks different in sitting, standing and when lying in bed.
2. Do not cross your legs at the knees or at the ankles.
• Do not let your operated leg cross the midline of your body.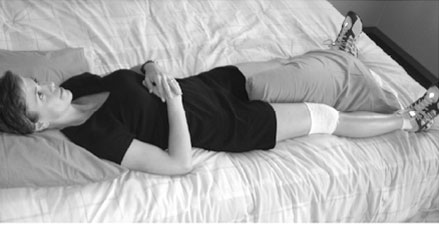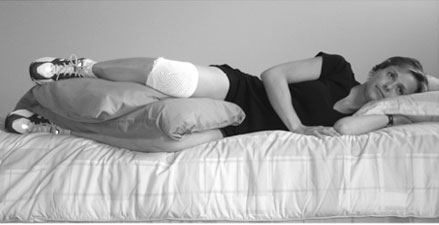 • A general rule to remember is to keep your feet at least shoulder width apart.
• You will have to keep a pillow between your legs in bed to ensure your operated leg doesn't come to the midline.
3. Do not twist your body or turn your operated leg inward.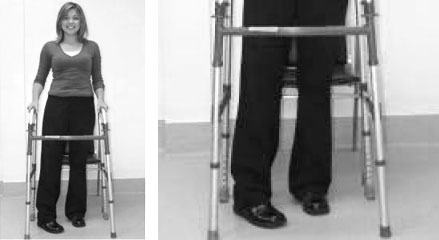 • Take small steps when turning.
• Do not pivot. (turn on a planted leg)